Roof Repairs Oxfordshire - FAQ's | Bondright Roofing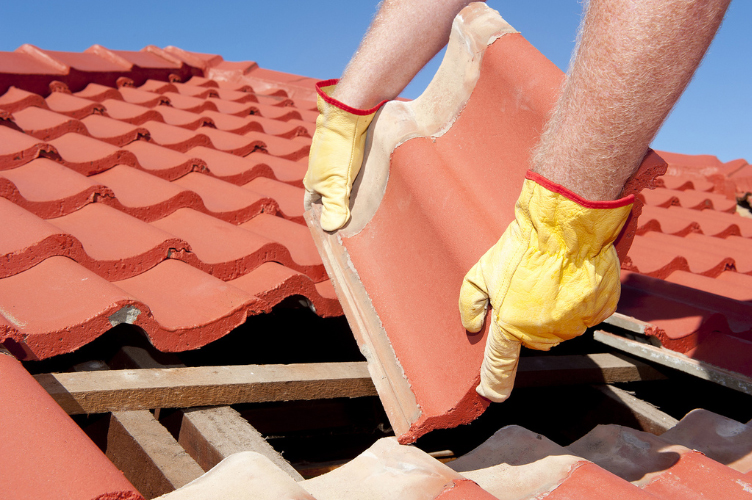 For many, having a roof repaired or replaced is an entirely new experience. Good quality roofs are built to last, so it is not often in our lifetimes that we even think about them, let alone have to have work done on them. Therefore when the time does eventually come that your roof needs repairing or replacing, the process can understandably feel a little bit daunting.
However, it does not have to be a scary task! We have put together this guide of some of the most frequently asked questions and answers, to help put you back in control, and advise you how to deal with your roofing problems.
If your question isn't answered within this article, please feel free to get in contact with Bondright Roofing Services, your local roofing experts in Oxford and the Oxfordshire area. We will be happy to listen to your concerns and offer our expert advice.
How do I know if my roof needs to be replaced? - There are numerous things to look out for when deciding whether or not you need to have your roof replaced. Some of these are visible, such as leaks, missing shingles, sagging areas, cracks etc. If you can't see any visible signs, a good point of reference for roof replacements is the age of the roof. It is a good idea to keep track of how old your roof is, as roughly speaking they need to be replaced every 20 to 30 years. If you know your roof is of a similar age to this, we advise you ask a professional to check it out sooner rather than later.
Can I carry out roof repairs myself? - We all like to save money where we can, and one way of doing this is to carry out DIY projects yourself around the house. There are a number of safe DIY projects you can have a go at, but roofing is unfortunately not one of them. No two roofs are the same, different roofs have different weight limits before they collapse so it is imperative for safety reasons that this job is left to an experienced roofer. On top of this, roofs are perhaps one of the most important features of your house. It keeps you warm, dry and safe so it is not worth taking the risk of having it inaccurately installed.
My roof is leaking - Does it need completely replacing? - If your roof is leaking it does of course mean you need to do something about it. But whether you need to completely replace it, or have it repaired, has to judged on an individual basis. In cases such as this, the best thing you can do is consult an expert. They will be able to inspect the roof and advise you how to proceed. If the leak is in just one area, and the roof is not too old, a simple repair might be sufficient. Whereas if there are multiple leaks coming through, it could be a sign that you need a new roof.
How to choose a roofing contractor - As we have already mentioned, your roof is a fundamental element of your property, so it is essential that you hire a reputable and experienced roofing contractor. Lots of companies boast experience, but genuine reviews from past customers are perhaps the best measure of reliability and trustworthiness - Why not check out some of our testimonials here?
What can I do to prepare for the installation of my new roof? - The process of installing a new roof can certainly be loud and will create a bit of a mess. We will clean up the mess, but unfortunately the noise we cannot do much about, it is just the nature of the job! If noise distraction will be problematic for you, you may want to make plans to be out of the house while the work is being carried out. Depending on your property, you may also need to consider parking arrangements, for instance it might be easier if you parked on the road so that access to your car is not restricted.
How much will a new roof cost? - Each roof is different, so the cost of a new roof is entirely dependant on the size and type of roof that you require. For a free competitive quote, contact Bondright Roofing today.
Don't forget, if you have any further questions or concerns that have not been addressed - let us know!
Bondright Roofing are experts in roof repairs and roof replacements in Oxfordshire and the surrounding areas. We are equipped to carry out commercial or domestic roofing projects. Our skilled team of tradesmen deliver the same high quality standards no matter how large or small the job is. Visit our
website to browse our services
, or call us now on 0800 169 2361.